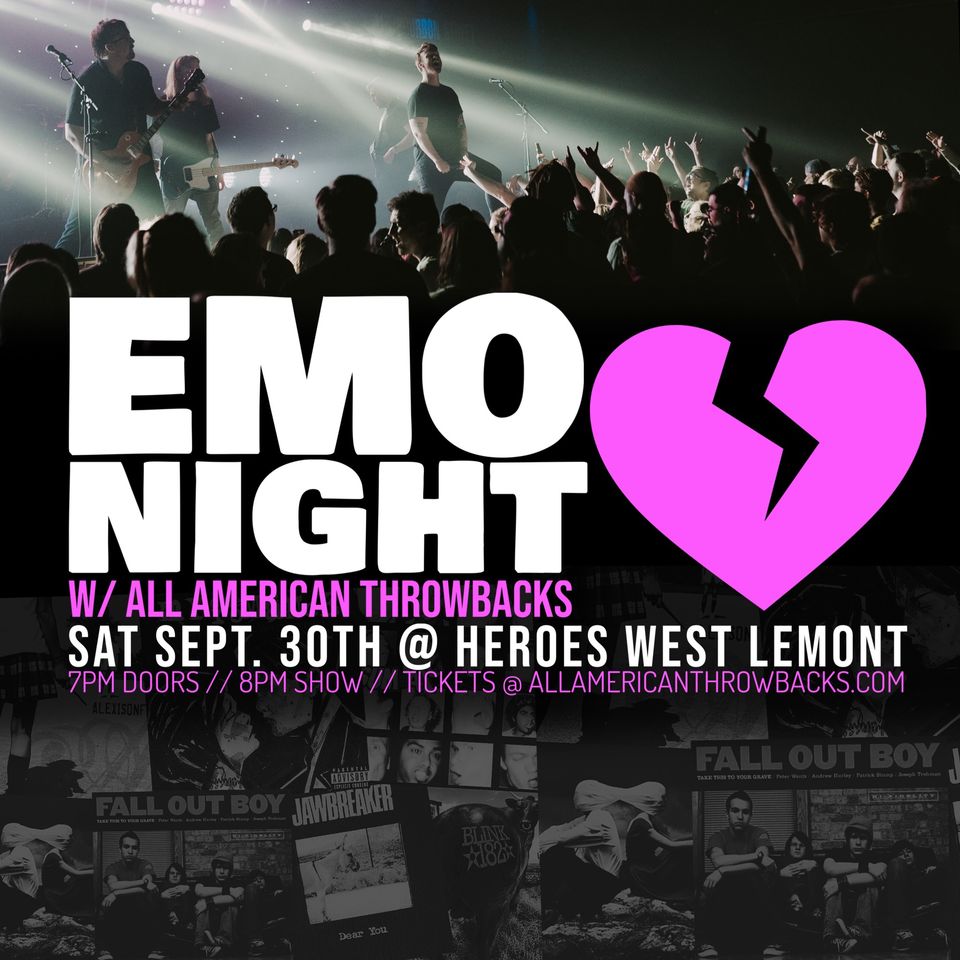 Emo Dance Party W/ All American Throwbacks
Heroes West Lemont is hosting the ultimate pop punk & emo dance party </3
••All American Throwbacks•• will be performing your favorite pop punk and emo throwback hits from all the scene bands such as Fall Out Boy / Blink-182 / Panic! @ The Disco / Sum 41 / Good Charlotte / All Time Low / Bowling for Soup / Taking Back Sunday / My Chemical Romance / Metro Station / & MORE!
••Emo Photoshoot•• dress emo w/ your friends and take a picture in front of our emo banner.
••Emo Themed Merch•• we'll have the HOTTEST merch available! T-shirts, koozies, wristbands, and more are all available. Be on the lookout for some free merch giveaways 
This band is more than just a show – it's a straight up party! With total crowd interaction and banger after banger, these guys deliver a completely energetic performance that will have you singing along, dancing, and partying song after song. This is a PARTY you don't want to miss!
Be sure to tag your friends and share this event. We can't wait to PARTY with you all!
7pm Doors
8pm Show
Heroes West
Lemont, IL
Ticket Link: