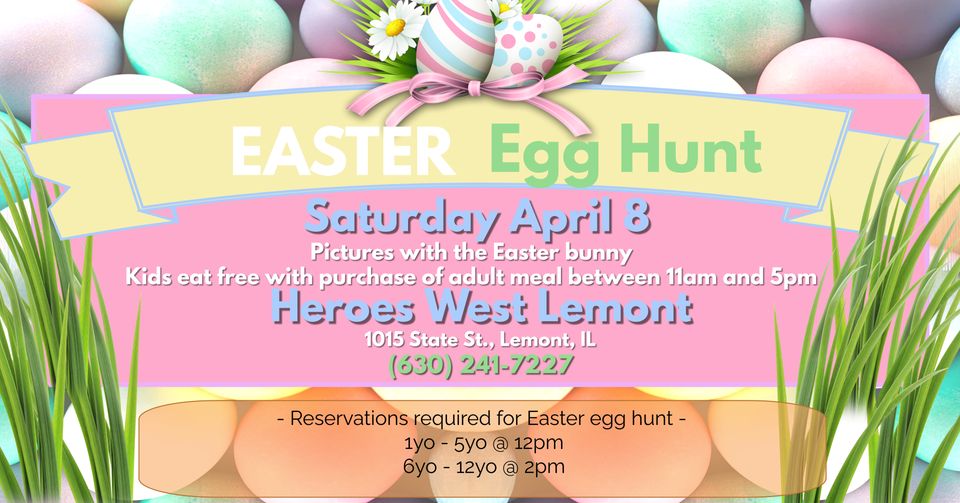 Easter Egg Hunt & Pictures with the Easter Bunny
Grab your Easter baskets and get ready for our annual Easter egg hunt on Saturday April 8. The Easter bunny will also be hopping by to take pictures with the kids!
Kids eat free from 11am to 5pm, with the purchase of an adult meal.
Reservations are required for the Easter Egg hunt. To make reservations please call the restaurant at (630) 241-7227
1yo – 5yo egg hunt at 12pm
6yo – 12yo egg hunt at 2pm