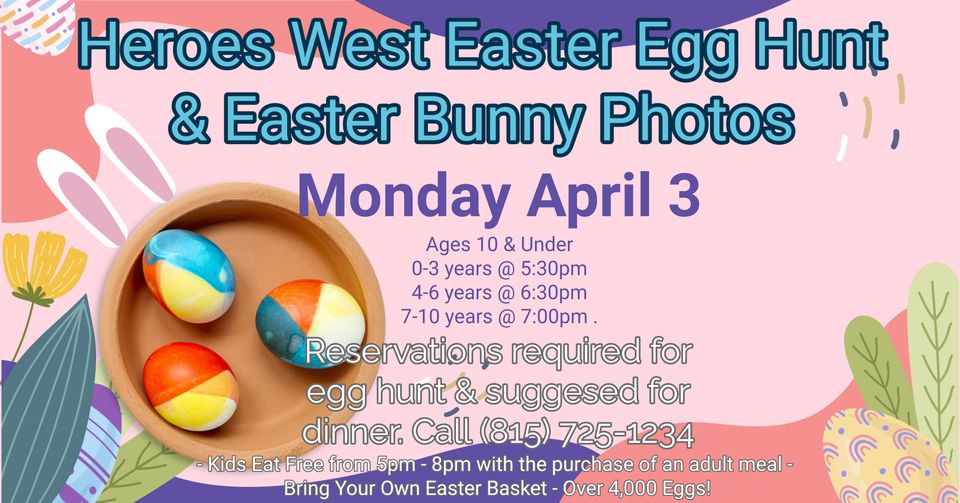 Easter Egg Hunt & Easter Bunny Photos
Monday April 3 will be our annual Easter egg hunt event. The Easter bunny will be stopping by for photos too!
Reservations are required for the egg hunt, and recommended for dinner. Please call (815_ 725-1234 to make reservations.
Easter egg hunt is for ages 10 & Under:
0-3 years @ 5:30pm
4-6 years @ 6:30pm
7-10 years @ 7:00pm
Kids eat from from 5pm to 8pm, with the purchase of an adult meal.
Don't forget To bring out your Easter basket, there will be over 4,000 eggs!